Washington, D.C.
– House Judiciary
Ranking Member John Conyers, Jr. (D-Mich.) and
Committee Chairman Bob Goodlatte (R-Va.) today sent a
letter
to Director of National Intelligence Dan Coats to renew their call for the number of U.S. persons included in Section 702 collections. The members also called for statistics on the methodologies used in developing the project as well as information on the resources that would need to be diverted in order to complete the project.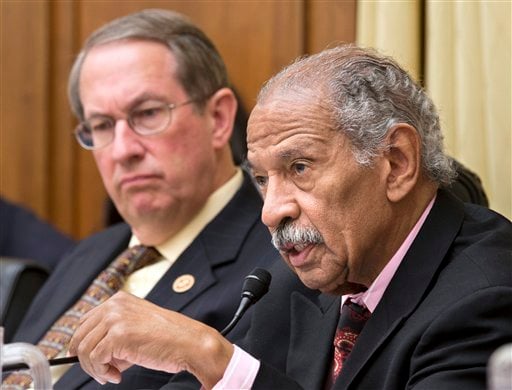 On
April 7, 2017
,
Ranking Member Conyers and
Chairman Goodlatte wrote to Director Coats to request a public estimate of the number of communications involving U.S. persons incidentally swept up under FISA Section 702. On June 7, 2017, in testimony before the Senate, Director Coats stated that the production of that estimate would be "infeasible."
FISA Section 702, which targets the communications of non-U.S. persons outside of the United States in order to protect national security, reportedly contributes to more than a quarter of all National Security Agency surveillance and has been used on multiple occasions to detect and prevent horrific terrorist plots against our country. Although Congress designed this authority to target non-U.S. persons located outside of the United States, it is clear that Section 702 surveillance programs can and do incidentally collect information about U.S. persons when U.S. persons communicate with the foreign targets of Section 702 surveillance.